When looking for yarn for knitting or crocheting, you need to look for yarn that best works for you.  However, for beginners, it can be hard to decide, and that's why this post will discuss "what type of yarn to buy", and the top factors to consider when choosing these.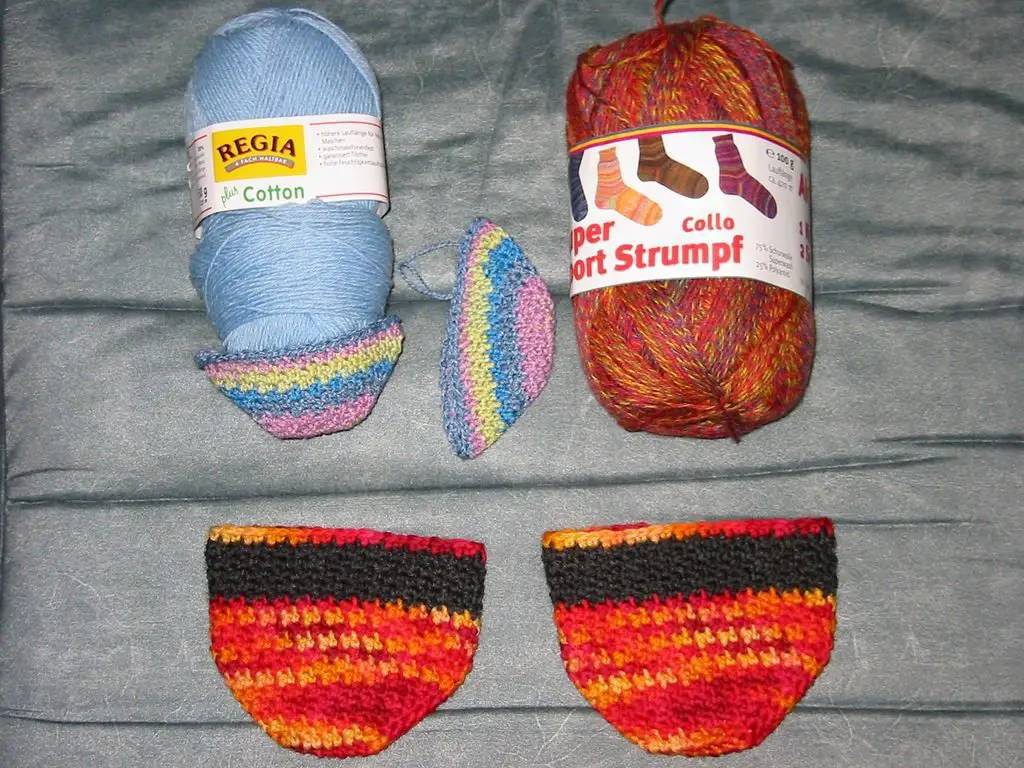 Types of fibers
With crocheting and knitting, you want to look at the different types of fibers that are worth working with. By figuring out what type of project you want to do, you'll be able to determine what kind of yarn to buy.
The different types of yarns to get are as follows:
Wool: perfect for beginners since you can practice stitches and it's pretty forgiving for mistakes
Cotton: good for projects that are for warmer weather, and it's a little less flexible than wool
Acrylic: the most affordable and widely available
Crochet thread: good for projects such as doilies, which involve a bit of delicacy
With crocheting, you'll want to choose a plant and animal fiber that is easy to work with.  Usually, working with wood or cotton is deal, especially as a beginner, and what will work for you.
Yarn Vs. Thread
The fiber for yarn actually does differ from thread, and you'll notice as you touch it.  You should know the difference before you begin, and here, we'll explore that.
Thread tends to come in either cotton or acrylic
Yarn is thicker than thread, so it's much easier
Some people like the thread cause it's lightweight
If you're doing vintage doilies and tablecloths, you may want to start with crochet thread
If you don't have a preference, work towards yarn
If you're a beginner, go with yarn, since it's much easier to handle
Knowing the difference is pretty important, especially for those looking to really work towards results that they want to get, especially with the threads as well.
Yarn Weights Matter
Yarn does weigh more than thread, but there are even different yarn weights, which involve the thickness of it.
There are many different types of yarn weights, and they're usually numbers from 1-7, with 1 being the thinnest, and 7 being the thickest.  Here, we'll tell you a bit about the ideal weights for yarn.
Work with worsted weight yarn, or #4 if you're a beginner since it's medium in weight
The #3 is usually the DK weight and is good, but a thinner weight for a newbie
The #5 is bulkier and not as worsted, but it does the job well
As an aside though, everyone has their own personal liking towards yarn, and some people like thicker, and others thinner. Use the ones that either the pattern specifies, and if you don't like that, then maybe go with what fits you and your hooks the best.
Price Matters too along with yardage
Price of yarn is important since it can be a bit varying in relation to your skill.  Here are some factors to consider when looking at the price:
Choose the most affordable when you begin
Once you get the hang of it, you can start to invest in more expensive ones
If needed, do talk to others about how much you should be spending
The yardage is another factor as well, and here are some other tips to help you with figuring that out.
There are different amounts, and this plays into the price as well
Two balls of worsted weight do have a similar price
If you're going this route, make sure you choose the ones that are the same amount within every single ball
Yarn is a great thing to have on hand, but you should know that once you start to get the right kind, the project can change in terms of difficulty too.
Color Matters
To some at least.  Some knitters like to work with a thread that's lighter and has a specific texture to it for various reasons.
That is because of the following:
Smooth yarn tends to work better than the textured yarn.
However, avoid the eyelash yarns, since they are more novelty, and harder to work with
Go lighter on colors than dark, since it's easier to see stitches
Darker colors tend to mask the stitches a lot more, so if you messed up somewhere, you won't be able to see it
Color, along with texture, do matter, and this section discussed that.
The best Yarn for the Job: the 99521 Lion Brand Vanna's Palette Bonbons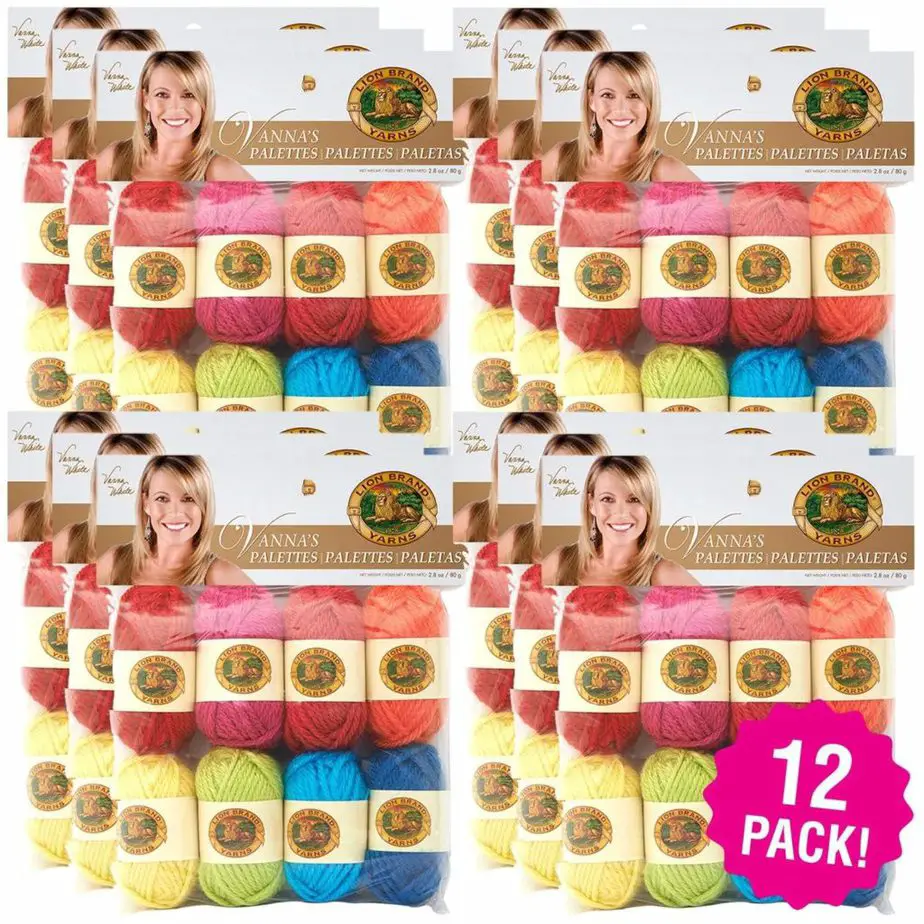 This is a set of 12 packs of yarn, and they tend to do the job and then some. they're some of the best on the market for varying reasons, and it is pretty high-quality in terms of yarn.
Some of the features of this include the following:
They are lions brand, high-quality yarn that is easy to work with
It is medium, so it's perfect for beginner and veteran crocheters and knitters alight
It is in the 4 weight category, a good average yarn to work with
It is made of 100% acrylic, hence why it's so affordable
It does work well with the size US 9 knitting needles and the J10 crochet hook
It does have a decent match in terms of dyelots
It can be machine washed
There are eight different yarn colors
The cool thing about this yarn, is you're essentially buying all of this in bulk, and it comes with a variety of assorted colors, and in turn, you'll be able to use this for so many different crocheting and knitting options that you won't run out.
If you're curious about getting this yarn, you can

buy it here,

and you'll have so much yarn that you won't need to buy any more anytime soon.
Yarn is important, and these factors along with this yarn pack mentioned should help you in your selection.