Crocheting is a bit complicated, and honestly, I've tried guide after guide in order to get better with this. The Almanac of Crocheting was one that I picked up, and honestly, I was surprised at how much this helped. It made me a better crocheter than ever before, and I feel like I can create projects both big and small with this system, which I do enjoy quite a lot. Here is my review of this book, and why I feel it's the perfect book for learning crochet.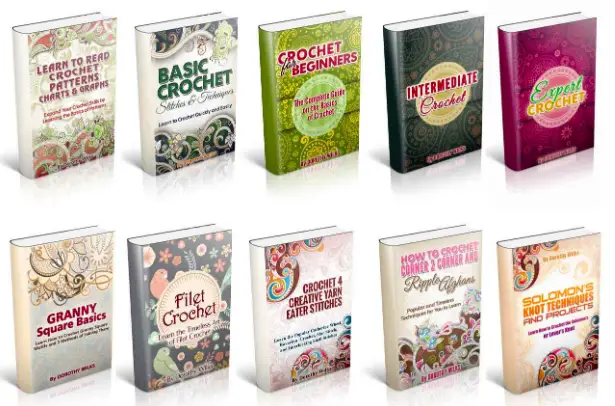 The Ultimate Guide
Crocheting is complicated, to begin with, and I know that for some people, it can be confusing to read about. But, the cool thing about this, is that it's not just a singular book, it's a series of books.
Some topics that are touched on include the following:
Crochet for Beginners
Learning to Read Patterns
Intermediate Crochet
Expert Crocheting
Granny Square Basics
Filet Crochet
And a whole lot more. The nice thing about this is that it can take you from being a beginner to being an expert quite readily, which is what I enjoy about it. The author doesn't' think you know everything, which is what's really nice about this. Personally, I didn't know jack about crocheting, but the author gets that, and there is a reason why people will want you to utilize this for your crocheting needs.
My Story
My story is a pretty simple one. I've always wanted to learn crocheting. The thing is though, I could not find a book for the life of me that would teach me how to crochet in a simple, yet effective manner.
It was a nightmare trying to find the right teacher for this. I did try to look into actual crochet classes, but with my schedule, it didn't work. Many times, I would get burned on trying to learn the crocheting pattern, because of different factors.
Some of the factors included:
The content wasn't made for beginners
The descriptions made no sense to me
I didn't understand how to read patterns
There weren't' enough pictures
And let me tell you, it's a nightmare trying to learn it otherwise. With this author though, she gets it and she writes these books touching on all of my needs and problems.
After reading this I decided to work on my own personal patterns and trying out some new techniques. From this, I learned the following:
The basic terms
How to do basic stitching
Some basic crocheting patterns and projects
And so much more! I'm still working at it, but compared to how I was in the past, I'm doing a whole lot better, and I'm happy about that. I do suggest this book for anyone who has ever wanted to learn the art of crocheting but doesn't know where to begin for the life of it.
The Author Knows her Stuff
The great thing about this is that Dorothy Wilks knows how to crochet. She knows that you're not someone who is going to get it right away. She can help you get some great incentive to learn different techniques, from the beginning to later on.
Some of the cool things you can learn from Dorothy include the following:
Basic stitches that you need to know
How to read patterns
How to make a granny square and basic dishcloth
How to work with popular patterns such as the ripple and wave pattern
Crochet skills to make throws and afghans
The filet techniques and how to do it
How to work with different patterns and shapes
How to cast off stitches
A size chart to learn how to make items
And that's just touching on three of the books! There is so much for you to learn here, and the thing is, you're getting over 500 pages of content.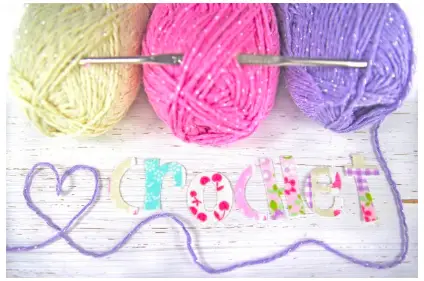 Plus, let me tell you about the resources. Dorothy knows that not everyone is going to know how to crochet just from reading a few pages. She gets that, and if you need some extra advice and some extra help, you can actually go to the resources page and get it! There is a whole library of this, which is what I love about it. You're not going to be left in the dark and unsure about what to do with this book, but instead, you'll be able to create a wonderful and rewarding experience with this, and in turn, you can crochet your way to success.
Another great thing about this book is the tone of it. Dorothy uses the following tone in her book:
Educational
Informative
Fun, but also keeping it serious and useful
Pragmatic
That's what I love about this. It is an informative book, but it's not pedantic, that's for sure.
It's Free!
Now let me tell you the best thing about this. If you have Kindle Unlimited as I do, guess what? It's FREE!
That's right, if you do have Kindle Unlimited, you can get the following with this:
This book for free
Other books for free
Lots of great content
The price for Kindle Unlimited is nothing compared to what you'd be paying for it otherwise. Sure, you could get it in standard kindle version if you don't have Unlimited, but it's about 8 bucks, and the paperback version is quite expensive due to the obvious printing reasons. But, I do like the paperback version too if you're more of a person that needs the physical copy in place, but again, that's to your discretion.
But, remember that if you want a free crocheting book series that can help you better understand how to crochet easily, then look no further. That's what I enjoy a lot about this book, and if you're looking to get some worthwhile experience with crocheting, this is the way to do it.
An Extra Bonus Book!
So you're getting 9 amazing crochet books in one whole series that will take you through the basics of crocheting. But, did you know that there is an extra little bonus included in this?
Probably not, but with this comprehensive guide, you also get the free bonus book called Learn to Knit Basic Knitting Techniques and Stitches for Beginners.
This is a great little addition, especially if you've ever been curious about how to knit. It's a good one if you've ever considered taking up that hobby since, in essence, it's quite similar to crocheting in a way.
In that book, you get the following:
Basic terms and information about knitting
Basic knitting techniques
Basic knitting stitches
A few fun little projects you can enjoy
I personally love this book too, although I'm still working with crocheting more than knitting. Lots of times, it can be a bit confusing if you're doing both at the same time, but I've read this book too, and it's free so it's a nice little addition that's included with your purchase of this book.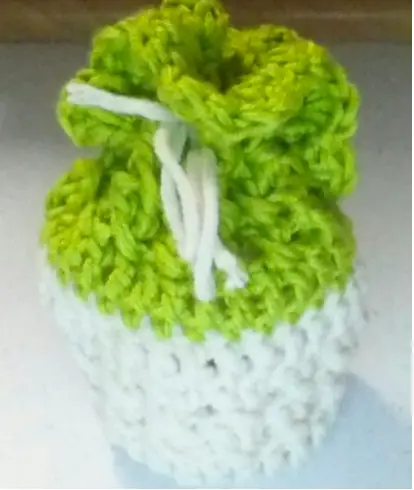 Even if you don't use it, I personally loved having this resource, and I know for a fact that it's definitely something that you will want to make sure that you have if you're thinking about getting into this as well. Crocheting and knitting are both fun hobbies, and they have a wide array of projects, so if you've ever been curious about both, which I know many have, this is definitely a resource you'll want to consider.
I know some people are more interested in just learning one, but I like having that resource around too, especially if you're looking to fully understand these handiwork projects that you can enjoy.
Reviews that Rock!
 Now, I'm not just saying it's a good book or my own health, I actually took the time to read a chunk of the reviews on this before buying. There are some that got it with Kindle Unlimited, and others that got it with the full book price and paperback. Personally, whether you want one or the other is up to you, but it's important to note that a lot of these reviews are helpful, and they persuaded me in determining whether I should purchase it or not.
Here are a few reviews that you should check out, that also helped me sway my desire to buy this.
I really love this set of 10 books, it is perfect for beginners and anyone who knows how to crochet but wants to learn more advanced stitches. I love the pictures since I am one who can't learn from just words. If you want to learn to crochet you won't go wrong with this set. I included a few snaps but wanted to include more since the pictures are so good to help the learning process.
It's very interesting to see someone who is very good at crochet. I'm not good at it nor do I have the skills to do so but I am really amazed at how like a ball of yarn could turn into something useful like gloves or sweaters. This is a good hobby, too. If you want to kill time but at the same time be productive. This book includes good, clear and straight to the point instructions so that a beginner such as myself would be able to learn crochet easily.
I'd be embarrassed to not know or be able to do a crochet masterpiece after having read this book. It's practically everything from start to finish with all the photos. I felt I was spoon-fed with everything I needed to know. Great resource, I can make this a reference material. Very nice because I don't need to get another book, it's all here.
Dorothy Wilks took the time to write out a well-thought instruction box set for people who enjoy crocheting. There are wonderful step-by-step pictures for the more complicated patterns, there's even a pattern for a crocheted belt to hold your tools, which I thought was adorable!!!! I haven't had a chance to read the entire box set, as it is very long, but I'm loving it so far!
It is a matter of fact that most crochet artists of all skills can't read patterns. This book is the perfect guide to learn how to read patterns, charts, and graphs. This book will be a great help in expanding your crochet skills and opening up an entirely new world of projects for you. Once you learned the tricks and tips in the book, you will become a perfect crochet artist.
As you can tell from most of the reviews here, this book is super helpful, will get you started on the art of crocheting, and is so easy, you'll be amazed at just what you can do with this. Personally, I do agree with these reviews, and I definitely found the crocheted belt project to be a ton of fun as well.
Get it Today!
This book is the primer that you need if you're thinking about learning crochet. Simple as that, and if you're going to learn something very helpful, informative, and really immersive, then I suggest this book for you. Dorothy knows that she created a book that's made for others to use, and that's why it's such a helpful guide.
If you're ready to get started on a wonderful array of crocheting projects, you can buy it here on Amazon Today!
There is also the fact that it is free on Kindle Unlimited, so if you have that, you're not missing out at all on anything, and I will say, it's worth it.
You can learn the art of crocheting with this wonderful series, and it can be the beginning of a fun, interactive journey for you as well.
And Don't forget you need Amazing Crochet Needles to start your next Crocheting Project.
If you're ready to crochet with the best needles you can get, with needles that get the job done and then some, then you've come to the right item. These needles are perfect if you're looking to begin crocheting today, and if you're a veteran that wants a new set of crochet needles.
You can pick up these needles on Amazon by following the link here.
Or read our review of them here TULIP ETIMO ROSE CROCHET HOOK SET REVIEW
These needles are great for those, regardless of if they're beginners and veterans, and you'll realize that, once you do begin to use them, you won't want to stop, for they are perfect needles for any crochet project.